Payment
In order to secure your appointment at the time of booking, full payment will be made using the option on our online booking system which accepts credit and debit cards.
Arriving on Time
Please take time to find out where we are and arrive in plenty of time for your appointment. We work hard to provide a high level of service to our clients, but we are unable to perform one and half hour's work in less than that time. If you are late, it puts our therapists under pressure and will have a knock on effect to other appointments later in the day. It also impacts on other clients.
Cancellation Policy
If you are unable to attend your appointment please let us know as soon as possible. The required notice for cancellation or rescheduling is 48 hours. Where there is less notice, or if you fail to attend your appointment, the full fee will be charged. We hope clients appreciate that it is rarely possible to fill these appointments at such short notice which is why we are obliged to charge for the therapist's time.
Our therapists will endeavour to give you as much advance notice as possible in terms of holidays or if there is any other need to cancel a future appointment. If our therapists have to cancel your appointment at short notice due to circumstances beyond their control, a full refund will be given and an alternative appointment will be offered.
Refunds
Having booked an appointment, should you wish to cancel prior to the 48 hour cancellation policy noted above, you will be refunded your payment less 3% administration fee.
Confidentiality
Confidentiality is an integral part of any therapy. It is vital therefore that the client can trust that everything discussed will remain completely confidential.
Disclaimer
The content of The Healthy Gut Clinic's website is intended for information only. Whilst utmost care has been taken in the writing the information presented on the website we cannot guarantee its usefulness or accuracy. We accept no responsibility for any decisions made and accept no liability for any loss or damage based on the information found on this website. Anyone using information offered on this website does so at their own risk and will be considered to have taken full liability and responsibility for any damage or injury arising from its use.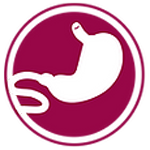 Colonic Hydrotherapy Treatment
The Gut Reset Programme
Book Me To Speak
Food Intolerance Testing
Digestive Health Therapy