Book Holistic Gut Health Specialist Katherine as a Speaker
As you can probably tell, I love talking about guts in all their glory and I love having opportunities to share this message with a wider audience.
I offer presentations on gut health, digestion, poo and our amazing microbiome to anyone interested to learn more. If you'd like to find out more please get in touch with me. I can provide this service on zoom or in person to a group of your friends, to local groups and gatherings (like W.I. or ladies groups), or as part of a wellness campaign at your place of work or business. I'm also available to be a guest speaker on a podcast.
How easy was it for you to work with Katherine as a speaker?
It was so easy to work with Katherine, we had a pre talk conversation and she made herself available for a teaser FB Live to our audience. On the day, Katherine arrived super early and was totally prepared for her talk with a display and presentation.
Do you feel the content that was delivered was relevant to the talk title?
The talk title and what was delivered were a perfect match, infact the talk exceeded what I expected, I never imagined that by the end of the talk a group of women would be talking about their own toilet habits so freely. Katherine created this by bringing in humour, lots of it, and permission that it's ok to talk about poo!
Do you believe Katherine delivered value to the group?
Our club is called Live Laugh Love Ladies Club and we love to inspire and educate, Katherine Inspired us with her own story, Educated us on our toilet habits and as an added bonus and something we are passionate about, she made us all belly laugh on many occasions!
What do you think was the biggest take away for your audience?
That perceived serious topics don't have to be taught in a serious way and how creating a tidal wave in the morning with warm water and lemon gets that bowel working!
Would you recommend Katherine to others as a speaker? 
I would absolutely recommend Katherine as a speaker, you'll leave educated, inspired and sharing funny stories of hers for months to come…
To book me as a speaker, please complete the form giving as much information as possible.
Radio  interviews
Podcasts
Live Events
Conferences
Corporate Wellness
Tv
I dont do Weddings!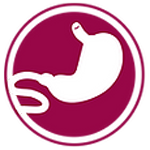 Colonic Hydrotherapy Treatment
The Gut Reset Programme
Book Me To Speak
Food Intolerance Testing
Digestive Health Therapy