The video above features Amanda; a registered general nurse of 20 years, with specialist knowledge in environmental medicine and a background in digestive health. She was struggling with weight, hormones, arthritis, body pain, low mood and menstrual challenges, lack of focus and ability to make decisions. Here she comments on the before, during and after from following The Purify Programme.
Her Three biggest wins:
I don't hurt anymore (9 mins) – reduced inflammation is extraordinary, resulting in better sleep.
Hormones (10 mins) – thought I was racing towards menopause with foul moods, smelly armpits and hot sweats.
Saved my marriage (11 mins) – previously really stuck relationship, not communicating but now enjoying each other's company because she's happy and at peace with herself – I feel like I've had a personality transplant!
A selection of written testimonials from clients
"It was so lovely to meet you.  You really have made such an impact on me and I am incredibly grateful to you for making my first experience of colonics a really wonderful comfortable memory for me, and it has changed my complex around going to the toilet!  Something's really shifted for me on that emotional level and in turn I haven't had such bloating and uncomfortable feelings since.  Like you said before, it just goes to show how our psyche can really control our body and its movements; a lot of the issues are in the brain not the body!"
"My last session with you was brilliant. My bowel movements are so much better since having the 3 sessions but the last was what I was hoping for. I'm not taking any laxatives, which I had been for about 15 years and no horrendous experiences of bleeding and holding onto walls when going to the toilet. I really do put that down to you and the colonic and for that I can't thank you enough because my life is better for it."
"I had been considering having a colonic for quite a while and never really got up the nerve. When I read Katherine's testimonials I knew she was the right therapist for me and she was all that I expected and more. I felt very relaxed and natural with her. She's very professional and also very friendly and makes sure you know all that you need to know to be completely reassured. She couldn't be more gentle and I can honestly say I never felt a moment's embarrassment or discomfort. I don't think I realised how bloated my tummy/insides were – it had always been like that – until after the colonic: then it felt so much softer and smaller and I had a sense of well-being. For me the colonic took on a special significance as it felt like a completely fresh start and I have since been eating much more healthily and looking after myself better. I can wholeheartedly recommend a colonic with Katherine to anyone who is considering it."
"You know when you go to your doctor for an examination and they say relax, you definitely cannot!! With Katherine she helps you to relax, her style is calm and reassuring, talking you through every step of the way so there are no surprises. It was completely dignified and I must say a Colonic is very cleansing and makes you feel as light as a feather!!"
"Thanks to Katherine my quest for better health took on a whole new direction and I couldn't be more grateful for that."
"Katherine gives a professional service of the highest standard and yet still manages to maintain a completely relaxed atmosphere."
"One would not have thought that colonics could be dignified but with Katherine, they are! My first experience was so natural and I felt such a feeling of release (emotionally as well as physically!) I feel really good now and continue to have quarterly sessions. I am much more positive and I can move and think more easily. I have significantly more energy, an improved positive attitude and sleep extremely well. I would highly recommend a treatment with Katherine to all. Thank you."
"Thank you for making my first experience of colonic hydrotherapy so easy; all my nerves and concerns of embarrassment, intrusive discomfort and unease were unfounded – I really need not have worried. Your professional but friendly, relaxed and genuine persona, along with your easy sense of humour was exactly what I needed. A surreal experience that, dare I say it, I enjoyed. It is obvious that you work from the heart; your understanding and empathic approach are second to none."
"I just wanted to say thank you for the treatment. You made me feel so at ease and relaxed. I felt quite sleepy after so that's what I did, I went to sleep! When I woke I did feel great and over the next few days I felt even better and since I haven't been constipated at all, going once at least every day, most days twice – even on holiday! And I'm regular, going the same time every day too! It feels great! Like I said, thank you. I'm sure you will be seeing me again at some point and I would highly recommend you to anyone wishing to give colonics a try!"
"Katherine made me feel completely at ease without any embarrassment. Her highly professional manner and personal approach really made it so much less of a big deal to undertake."
"Katherine is a true professional and has helped me not only from a physical perspective, but has also provided me with useful advice to support both my emotional wellbeing and mental health."
"I had been thinking about Colonic hydrotherapy for some time and had looked into a couple of places, but none that I contacted offered a consultation with a course of herbal tablets before having the hydrotherapy. This made me feel at ease that I could talk to someone about the procedure, then go away and prepare my body. When I met Katherine I felt like I had known her for years, what a lovely person. Then 2 weeks later I was quite excited (probably sounds a bit strange) to go back and have my hydrotherapy. The procedure was very straight forward and as myself and Katherine were chatting so much I was a bit surprised when she told me it was all over – I felt great instantly. I sleep so much better now, I don't feel that I am bloated all the time and before my periods I have no cramps or pains, I don't crave chocolate like I usually do and my husband commented on my lack of mood swings. I have been three times now and feel better every time so this will be something that I do carry on getting done on a regular basis."
"I have now enjoyed colonic hydrotherapy a number of times with Katherine and she is most professional and most pleasant and she makes the entire experience relaxing and – dare I say – fun! Though I wasn't particularly nervous at all the first time, Katherine is so genuine and friendly, whilst maintaining the highest professional standards, that any apprehension I did have quickly melted away along with 5 lbs in body weight, all in under 1 hour! The experience leaves you feeling clean, light and invigorated, and perhaps a little hungry, and Katherine's delightful 'bedside manner' helps you to maintain your dignity, your privacy and your sense of humour. Katherine also recommends ingesting a course of herbal supplements for a week or two prior to your appointment. They are extremely effective and they certainly help to maximise your results, in terms of weight loss and feeling thoroughly cleansed."
"I can honestly say that treatment was amazing. I slept as soon as I got in the car, all the way home!! I can't believe what a difference it has made already and yes I have been 'pooping' a lot more! My stomach feels lighter and the metallic taste in my mouth has completely gone. I also noticed my skin and dark circles under my eyes have become so much better. I know it was only one treatment but I am shocked at the results!"
"I was apprehensive about going through this procedure but my mind was put at ease by Katherine`s reassuring professional approach."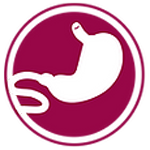 Colonic Hydrotherapy Treatment
The Gut Reset Programme
Book Me To Speak
Food Intolerance Testing
Digestive Health Therapy