Digestive Health Consultation
Do you suffer with digestive problems?
Digestive issues are not much fun, and can manifest as discomfort in the body, irregular and unmanageable bowels, embarrassing gurgling tummies, bad breath or bad wind!
You might well have visited your GP to get a better handle on the problem but it's so difficult to convey the extent of your experience in just five minutes.
Tummy troubles are rarely acutely life threatening, but they definitely affect your 'quality of life' and they can be absolutely bewildering as they come and go with no obvious rhyme or reason.
This is why we need to have a more holistic look at what's going on for you, and why I offer a 45 minute Full Digestive Health Consultation.
In this session, which we can do either by zoom or by phone, we will go through your presenting condition in much more detail, getting a full background on the issues and your experience of them.
How do we solve gut problems?
We'll explore your lifestyle choices and your emotional landscape, taking into account stressors, diet, medications – that sort of thing.
I will then provide an email with my recommendations of what is needed to bring your digestive health back to balance.
Please keep in mind that repairing a leaky gut, or an imbalanced microbiome is not an overnight process and these projects can take several months, and sometimes years depending upon the severity of the problem. There are rarely any quick fixes that are enduring.
You might need to be prepared to invest in tests, supplements or treatments, but not necessarily. Some things are simple and obvious, and require just a few lifestyle adjustments applied over time.
This service costs £50 and you can book your appointment here:
Digestive Health Consultation Testimonials
"Having the consultation was one of the best things I could have done for myself and my situation. We talked in depth about what my problem was, how it was making me feel and what I could do to try and alleviate my symptoms. Really, what I learnt was that it wasn't the symptoms I needed to really tackle but the underlying causes. Doctors will do various tests to rule out various physical problems but Katherine advises me that many bowel related problems were psychological and this really helped me understand the root cause. I had a lot of stress in my life at that time so this made sense. Katherine advised there were some things that I could do to alleviate the symptoms (she recommended some very good probiotics, natural senna based tablets and some websites I could look at in my own time) but my main priority she advised was to try and reduce my stress levels. In fact, I felt immediately somewhat better just understanding that this could have all been caused by stress and just having that discussion with Katherine who was able to explain the impact of the brain on the gut (and vice versa) and how this was potentially causing my problems."
"I would thoroughly recommend The Healthy Gut Clinic. Katherine is so lovely friendly and supportive, she will listen and take time to understand you and your symptoms."
After I left the clinic I burst into tears in the car. I had this enormous sense of re-birth and clarity, and a vulnerable innocence all of which were positive feelings. The tears were a release and I felt gratitude to the Universe for sending me your way out of total chance. I'd like to say your wise words also stuck with me and I've been reflecting a lot about where I am at in life this past week.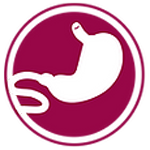 Colonic Hydrotherapy Treatment
The Gut Reset Programme
Book Me To Speak
Food Intolerance Testing
Digestive Health Consultation